Vodka lemonade is the perfect easy cocktail to make any time of year. It's made with minimal ingredients and the perfect combo of sweet and sour.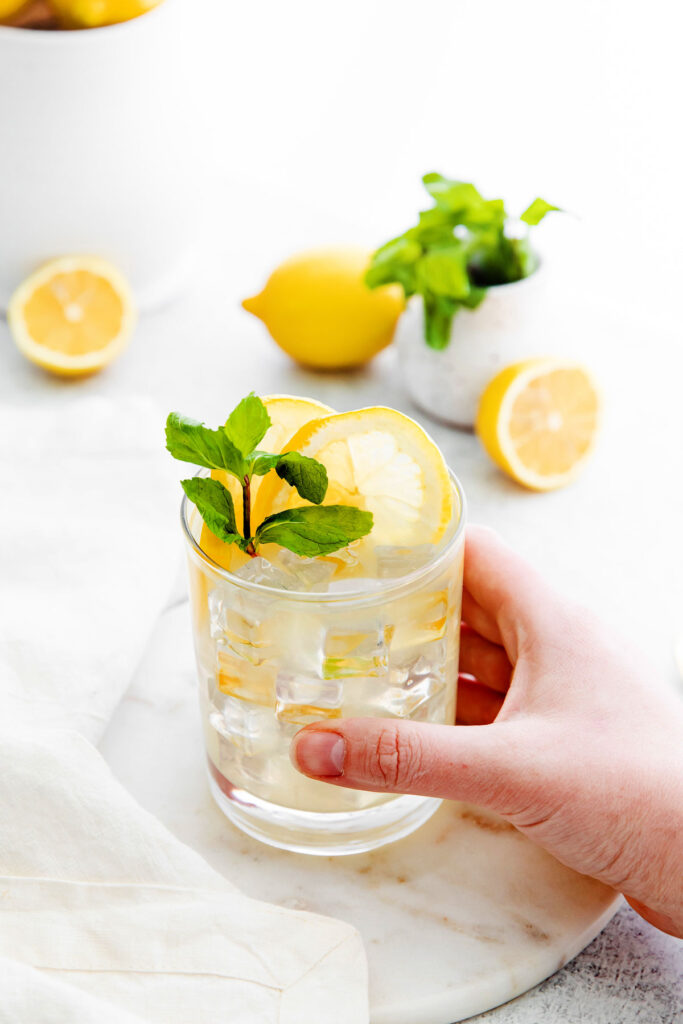 Vodka Lemonade = Favorite Year-Round Drink
Whether it's a sunny summer day or the dead of winter, vodka lemonade is always a great choice when it comes to easy cocktails!
Lemonade is something that we almost always have in our house and it really does make for the perfect mixer with vodka. It's sweet, sour, and the perfect amount of citrus.
In this post, we're talking all things vodka and lemonade. We're even sharing a pitcher recipe in case you want to serve a crowd!
What is in vodka lemonade?
Vodka lemonade is one of our favorite easy cocktails to make at home because it's made with 2 main ingredients –> vodka and lemonade.
It's typically served over ice, but you can also blend it for more of a slushy consistency if you want.
Recommended Kitchen Tools
What You Need
What kind of lemonade is best for vodka lemonade?
We prefer homemade lemonade when it comes to vodka lemonade becuase you can control how sweet and how sour the lemonade is.
Some people like it sweeter and others like it more sour. If you don't have time to make homemade lemonade, you can totally use any store-bought lemonade. Here are some of our favorites:
Simply Lemonade
Countrytime
Crystal Light (my guilty pleasure)
Minute Maid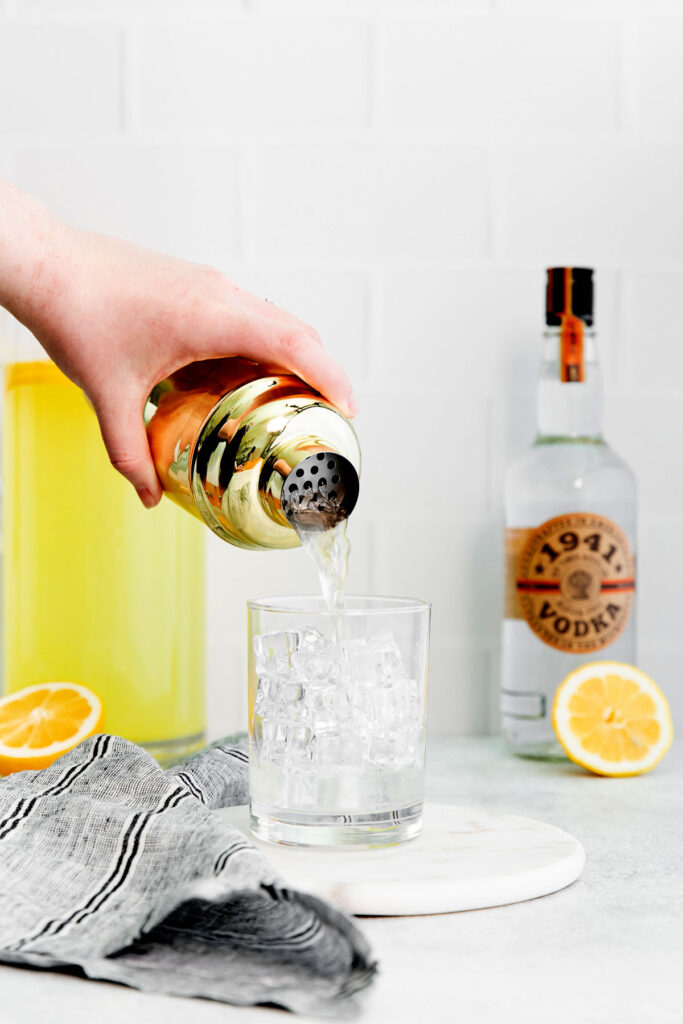 How to Make Vodka Lemonade
I don't think cocktail making gets any easier than this one!
Place ice, vodka, and lemonade into a cocktail shaker.
Shake your cocktail for about 15 minutes to combine.
Strain vodka lemonade over ice with a lemon wedge and fresh mint. Enjoy!
Hoping to serve a crowd with an easy cocktail recipe? Turn this into a pitcher cocktail by using the recipe below. It serves 6!
3 cups lemonade
1.5 cups vodka
Ice
Place 3 cups lemonade and 1.5 cups vodka into a pitcher. Mix to combine. Serve over ice and garnish with lemon and fresh mint.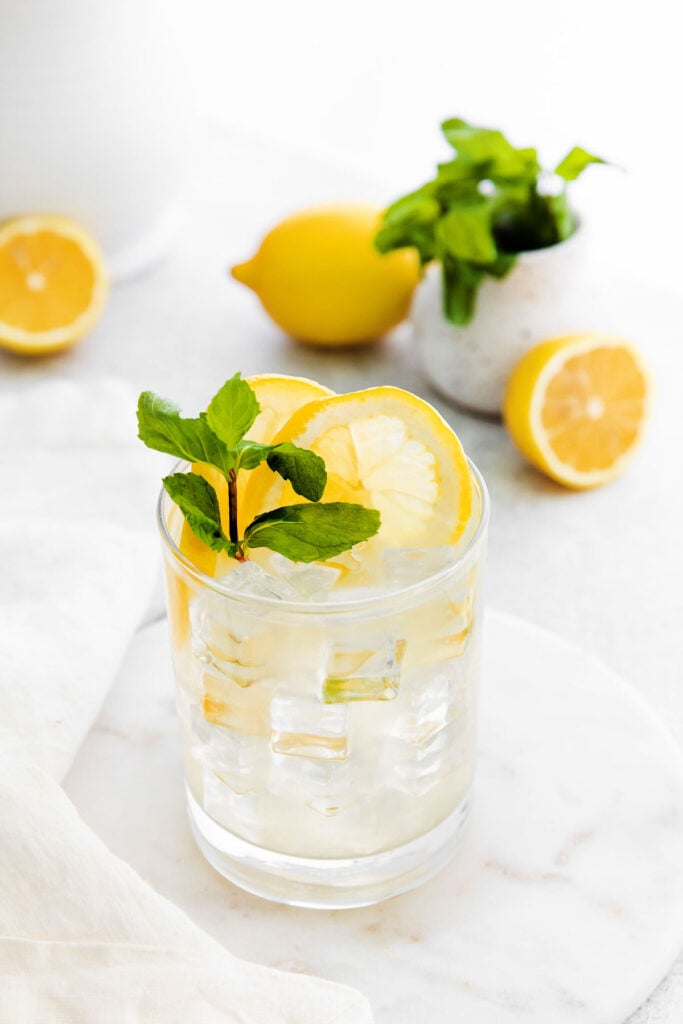 Want it sweeter?
If you bought a more sour-forward lemonade, you can always add simple syrup to sweeten things up a bit! We suggest adding a tablespoon at a time and going from there.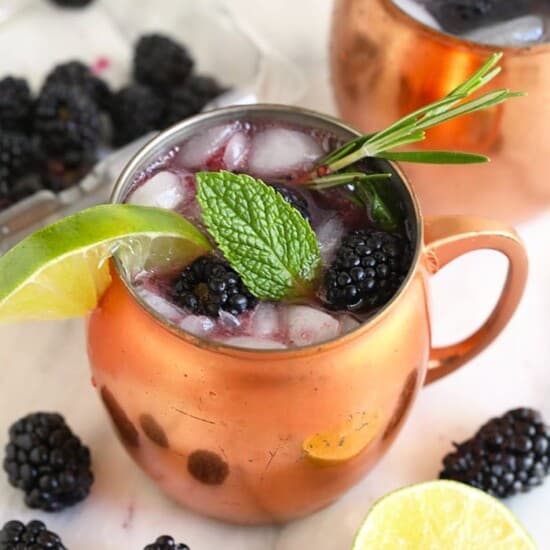 Variations
Looking to add some pizzaz to your vodka and lemonade recipe? Here are a few ideas!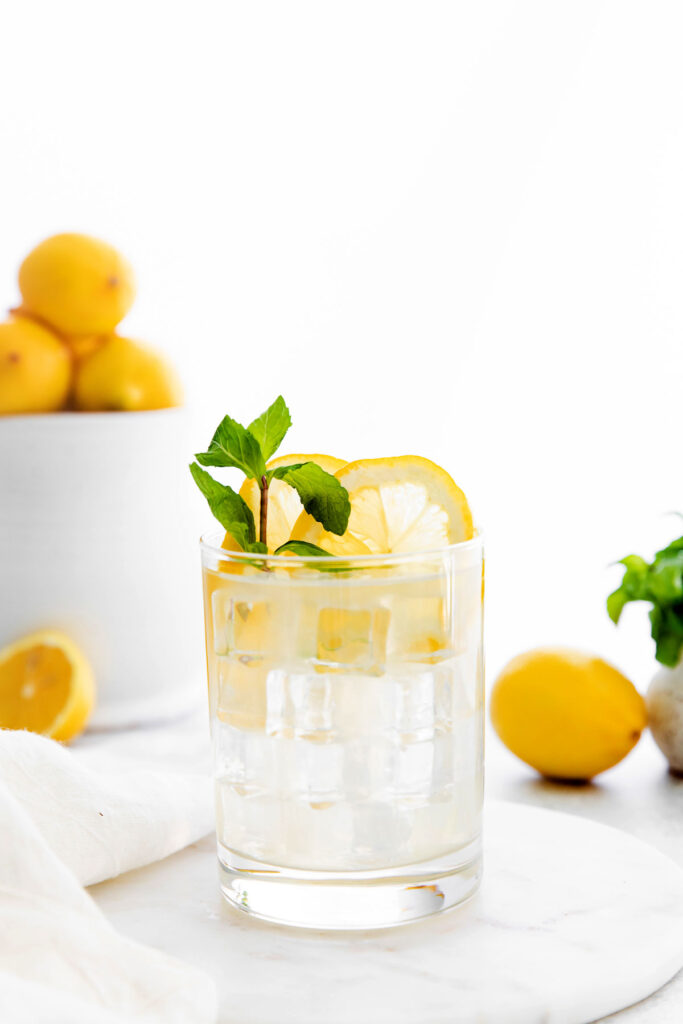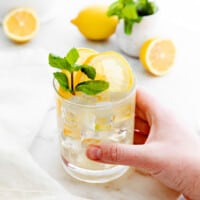 Vodka Lemonade
Vodka lemonade is one of our favorite easy cocktails to make because it's made with 2 ingredients plus ice! 
Prep: 5 minutesCook: 0 minutesTotal: 5 minutes
Fat 0
Carbs 16
Protein 0
Yield 1 1x
4-oz. Lemonade (we used homemade)
2-oz. vodka
Lemon wedges, for garnish
Mint, for garnish
Ice, for serving
optional: 1-2 oz. sparkling water or club soda
Place a handful of ice in a cocktail shaker. Then, add lemonade and vodka.
Put the top on and shake 6 or 7 times to combine.
Serve vodka lemonade over ice with a lemon wedge and fresh mint for garnish. Optionally top with sparkling water or club soda for bubbles.
Serving Size: 1
Calories: 244
Sugar: 14
Fat: 0
Carbohydrates: 16
Fiber: 0
Protein: 0
Author: Category: CocktailMethod: No-BakeCuisine: American